Top 10 Most Luxurious RVs In The World
Today's article will tell you the most luxurious RVs with price tags that will leave you speechless.
What are RVs?
According to Collins Dictionary, RV is an abbreviation for 'recreational vehicle.' An RV is a van designed to provide accommodation. It is equipped with beds and cooking equipment to live in it, usually while they are on holiday. 
Also Checkout: Apple's Next Big Product The Apple Glasses
10. Winnebago Horizon – $435,000
Winnebago is a household name in the world of RVs, so it's no surprise that they have an ultra-luxury offering up for grabs. The Horizon is laden with luxury trim and cool gadgetry throughout.
The kitchen is vast and features a French door fridge, double stainless steel sink, and bespoke countertops, including stove, breakfast counter.
The master bedroom has built-in wardrobes, a walk-around double bed, and a suite accent as to the stunning shower room. The class of this fantastic RVs continues to the exterior too. The Horizon is built for long-stay pitches and is perfect for entertaining.
The cost of ownership with his beauty starts at 435,000 dollars.
9. Entegra Coach Cornerstone 45 DLQ – $464,000
With a traditional cab-forward design, revolutionary smart wheel steering, and the latest touch screen technology, the Integra Coach Cornerstone 45 DLQ is a high-tech bus perfect for travelers. The 45 DLQ has a 650 horsepower comings engine that offers incredible power with a silky smooth delivery.
The interior of this Integra Coach features a standalone bathroom, walk-in closets, a fixed double bed, two pull-out sofas, and a kitchen. Optional extras include cinema-style recliners, TV and fireplace, entertainment Center and solar panels.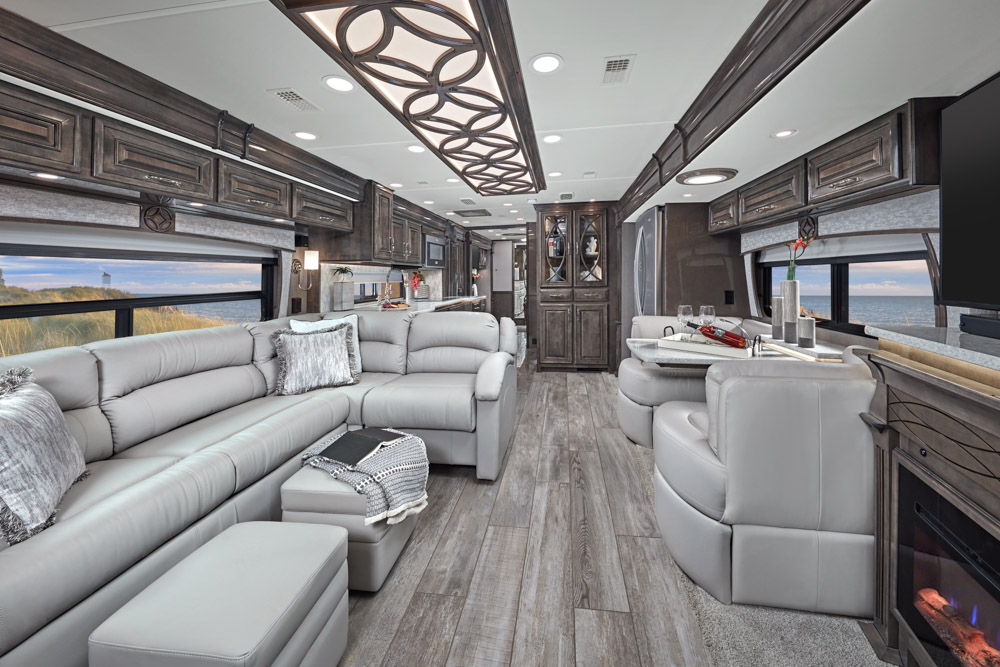 Prices for the Integra Coach Cornerstone 45 DLQ start at 464,000 dollars.
8. SLR Commander 4×4 – $450,000
The SLR Commander 4×4 is the most luxurious and capable expedition RV on the market today. Inside, you'll find a modular living space that makes the most of the limited size. The experience feels incredibly spacious and is perfect for those who like to travel across the country in both comfort and style. The Commander is fully self-contained and home to everything you might need on a long-haul trip.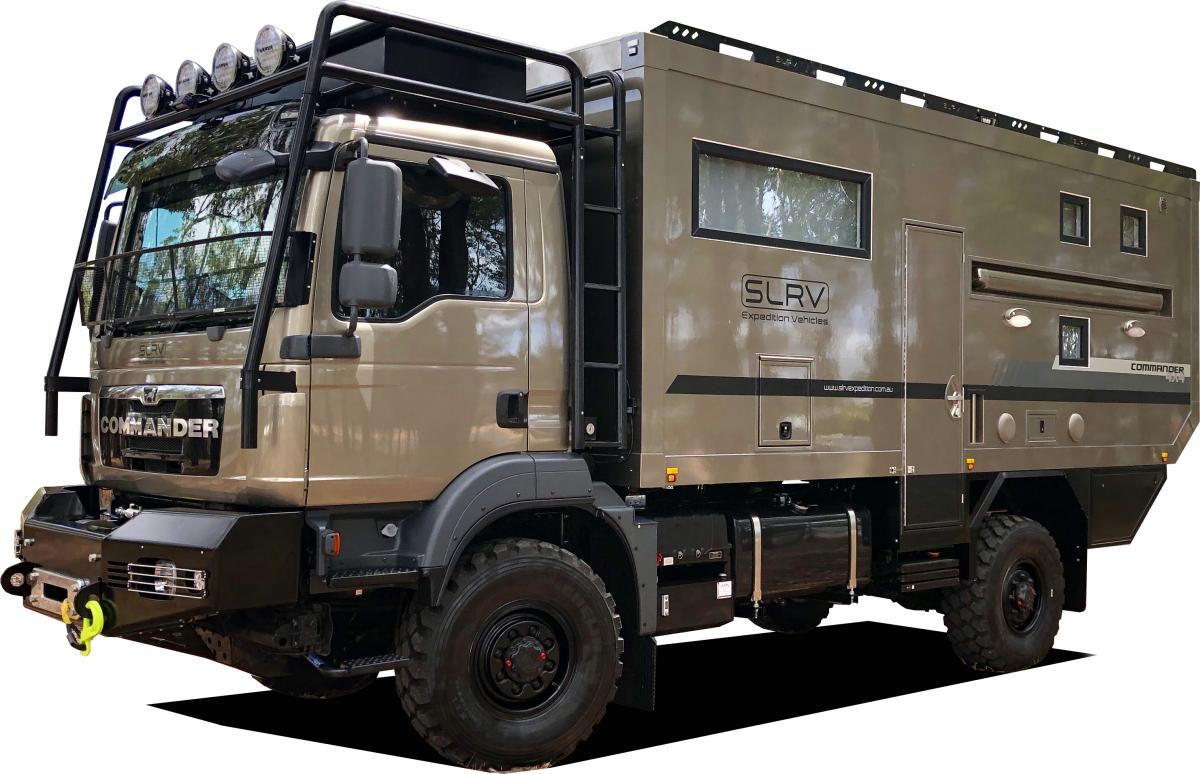 The fuel tank is big enough to take you 2000 miles between pit stops, and the off-grid setup will see you through even the longest of unconnected details. SLR will set your Commander up to your desired specifications, so there are no limits to finding your perfect configuration. 
SLR Commander Expedition RV price starts at 450,000 dollars, but a full spec version will tip the scales at over half a million dollars.
7. Monaco Signature 44m – $585,000
The Monaco Signature is the luxury RVs brand's most expensive coach to date, and it does not disappoint. The Signature model is more experience than a motorhome.
The Signature is available in four different configurations, with the 44m being the most luxurious and spacious. Coming in at just under 44 feet, this RV is vast and has more than enough room to accommodate a family of four.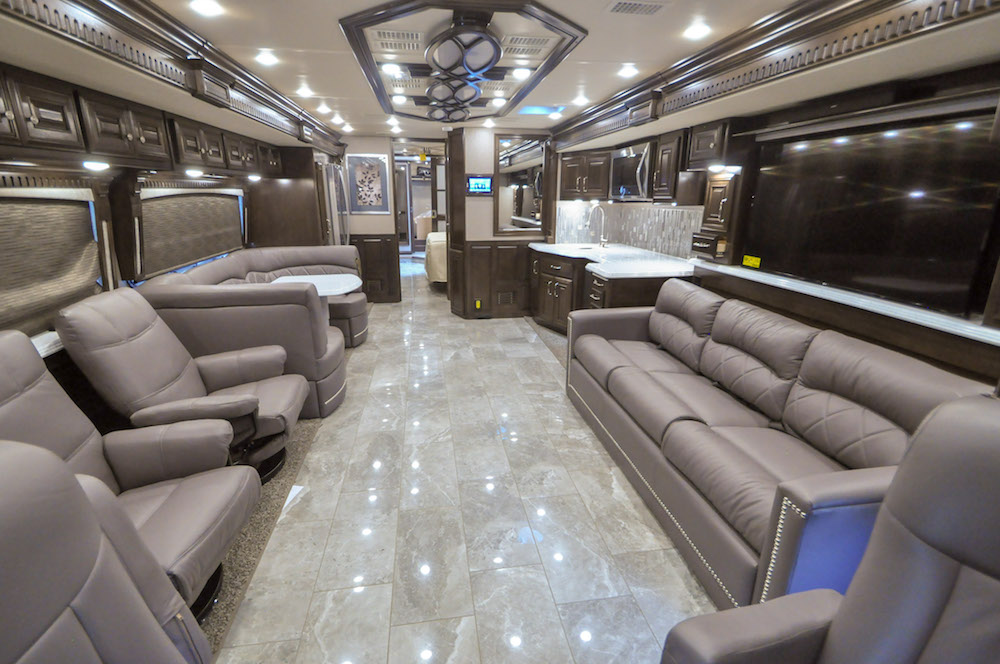 The Signature is a stunning bus by any standard, and the interior reminds me of a country stately home with its wood trim and solid furnishings. There are two toilets, a massive master bedroom, a fully fitted kitchen lounge complete with leather recliners, and a TV area paired with a stunning fireplace.
The price for a full specs model will come in at around 585,000 dollars.
6. Newmar King Aire – $738,000
The Newmar King Aire is a luxury RV and has one of the most refined interiors of any coach on the roads today. Upfront is a set of stunning Italian leather sofas where owners can make the most out of the upgraded entertainment system that features an 8K Ultra HD Samsung TV and Immersive surround-out.
The entirely bespoke kitchen features quartz countertops, a marble backsplash, and Opulent stainless steel accents. Above the counters sits an array of mirror finishes European cabinets that house all amenities, including a built-in microwave oven. Also in the kitchen is a whole quartz dining area with custom-made chairs specially designed for this model.
Channel mood lighting draws you through the coach to the rear with a master bedroom, bathroom, and walk-in wardrobe.
The starting price of the King Air is 738,000 dollars. However, it's straightforward to stack this model up to seven figures.
Also Checkout: Top 8 Latest Technology Trends You Must Follow In 2022
5. Cami Terra Wind – $1million
If you're struggling to choose between a luxury RV and an expensive one, then look no further than the Terra Wind from Cami. Cami has had incredible Motors since the 90s, but this is by far their most stunning creation.
The CAMI Terra Wind RV can go on land and water just as easily. It rolls into the water with the fuel engine and then goes into the marine mode with just one gearbox change.
The Terra Wind is a stunning and comfortable RV on the roads as in the Lakes with a speed of 80 miles per hour on the Tarmac and seven knots in water. Floor plans, entertainment systems, electronics, cabinetry, floor coverings, furniture, paint, and graphics attract buyers.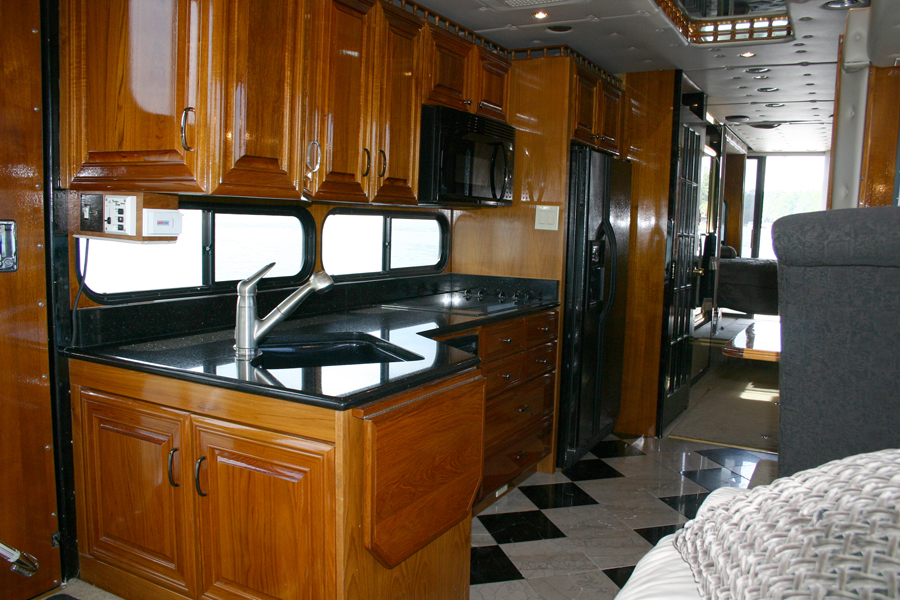 The starting price of the King Air is $1,000,000 with full specs.
4. Foretravel IH – 45 – $1.3 million
IH 45 Luxury Motor Coach separates the good from the great and capsulate everything a top glass RV should. Each coach is custom-designed both inside and out to the customer spec, making for a bespoke experience.
One of the most noticeable features of Travel IH 45 is its aviation-grade chassis that distributes vibrations through the floor, walls, and roof to ensure the quietest ride imaginably. The IH 45 is like the Rolls Royce of RVs.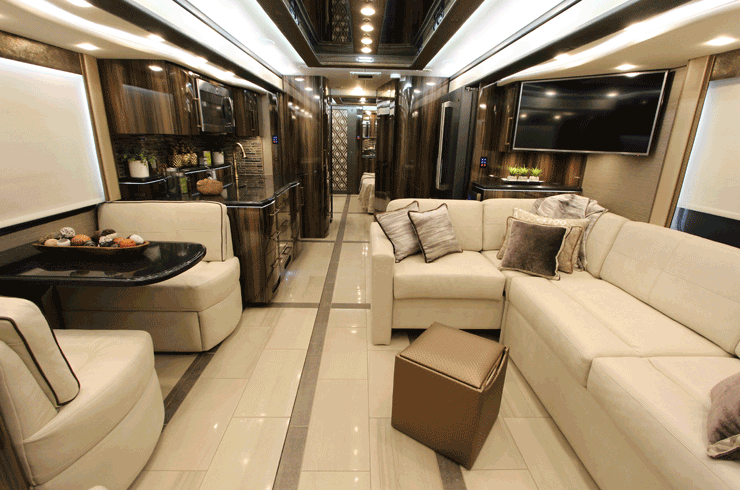 The long list of customizable options makes this coach and owner's dream. However, I hope prospective buyers have deep pockets because the four Travel IH-45 Luxury Motor Coach starts at a hefty 1.3 million dollars.
3. Prevost 45ESS – $2million
The Prevost 45 Emperor Sona Suite, is an executive vehicle that is a true motoring masterpiece. As the name suggests, this stunning RV features a complete source for those who wish to pamper themselves on their travels.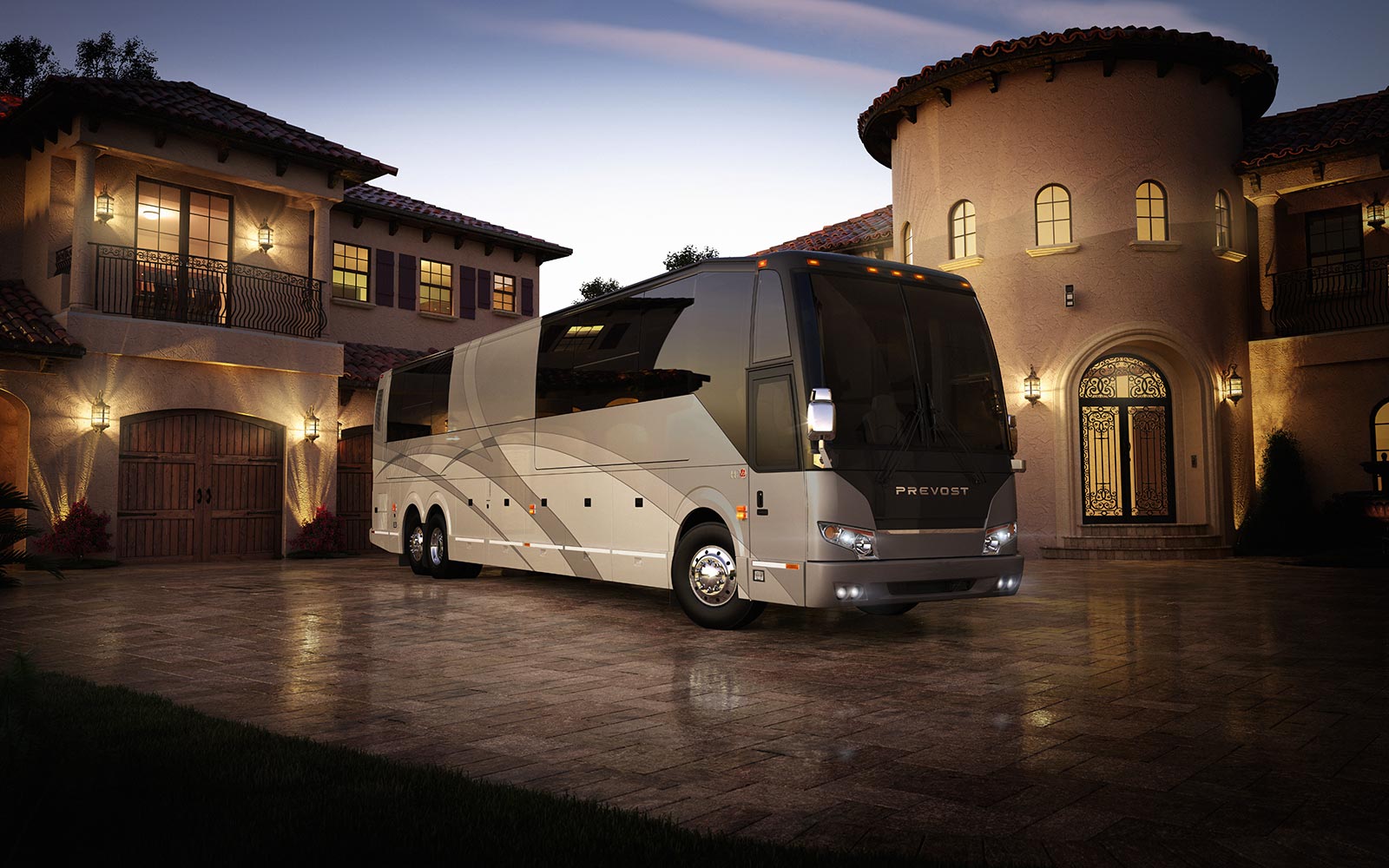 This coach has the longest feature list out of any of the RVs. The 45 ESS has four slideout rooms and fills that enormous space with layers upon layers of  Speaker systems, multiple televisions, a digital art display of full-sized dishwasher mood lighting, and an electric fireplace name a few.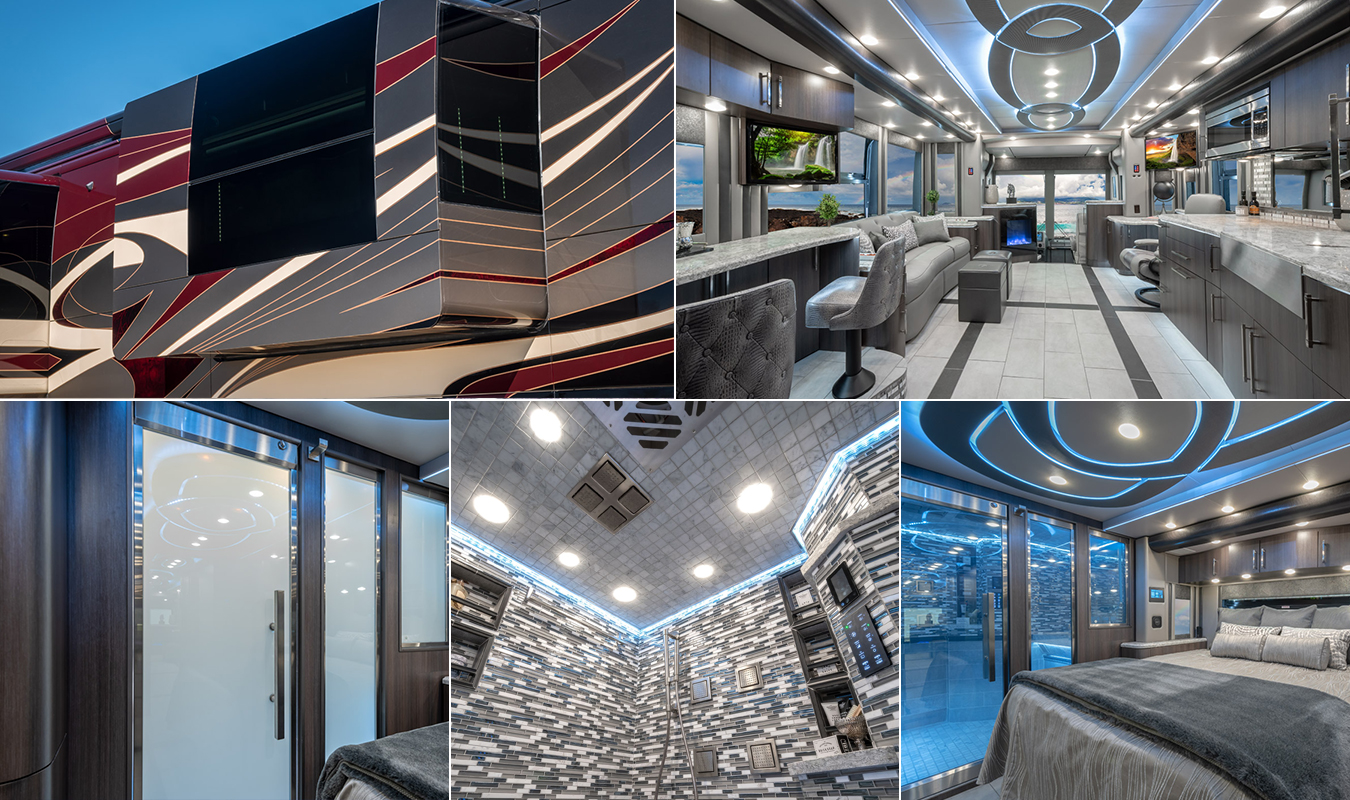 45 ESS houses a 360-degree security camera system, an outdoor slideout kitchen, and even its own high-pressure jet wash Canon for when the RV is due Valley prices for the Prevost 45 Emperor Sona Suites start at 2 million dollars.
2. Featherlite Vantare Platinum Plus – $2.5 million
The Featherlight Vantaa Platinum Plus is one of the most luxurious Motors available on the market today. It has some of the most luxurious materials, such as marble, copper per lies..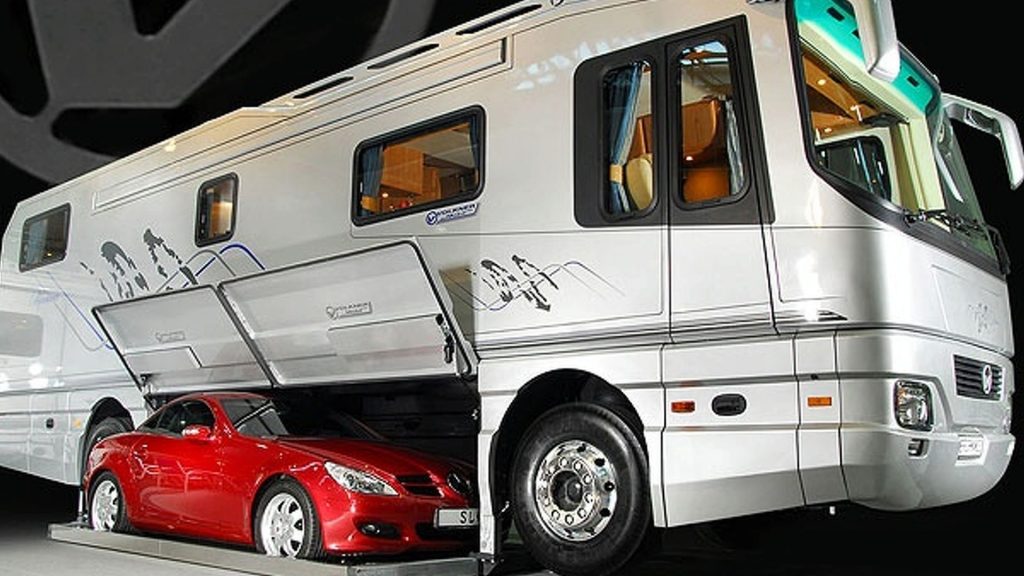 The amenities are equally lavish and feature a stainless steel dishwasher, a massive subzero refrigerator, multiple ultra HD TVs. There's even a built-in treadmill.
Being the second most expensive RV globally means this masterpiece will set you back no less than 2.5 million dollars. 
1. Marchi eleMMent Palazzo Superior – $3million:
EleMMent Palazzo is the second beautiful world of recreational vehicles, globally recognized as the most luxurious and outstanding motorhome.
The looks are bold and certainly way ahead of their time using only high-performance materials such as carbon fiber and advanced composites.
The interior has a vast four-meter-long couch area, a wine bar, an ice maker, a cinema TV screen, and a kitchenette, a rainfall shower, and a steam room. And if the luxury master bedroom wasn't enough, there's also an adjacent Spar area with light therapy. On the RV roof is an entire decking area, which is perfect for alfresco dining in style.
Given all the stunning features, the Pilato Superior is the most expensive vehicle of its kind and costs a staggering 3 million dollars.
Checkout: Top 10 Universities In The USA Of All Time
Credit Video: